Musikstudio, Tonstudio, Musikproduktion, Musikworkshop,
Studioaufnahme, Gutschein, Trommelkurs, Komposition, Musikerkundung,
Studio-Event, Junggesellenabschied (JGA) im Tonstudio.
(english version below)
seit 2008 in Düsseldorf Unterbilk Nähe Medienhafen
musikwerkstudio.de
Düsselstr. 25
(im Hinterhof)
40219 Düsseldorf
Wegbeschreibung
English Version:
musikwerkstudio.de is a workshop and recording studio in Düsseldorf Unterbilk near Medienhafen, Gehry-Bauten, Rheinturm, Rheinuferpromenade.
"to support a living and independent pop culture scene"
Our technical equipment provides a complete basic set of instruments and amplifiers, internet access and a 16 track digital recording system.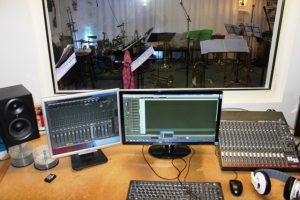 Get in touch with us via our contact form, by e-mail: info(at)musikwerkstudio.de or by telephone: 0211/24847892 (studio), 0176/24099990 (mobile phone)
We're looking forward to hearing from you.
musikwerkstudio.de
Düsselstr. 25
(in the backyard)
40219 Düsseldorf